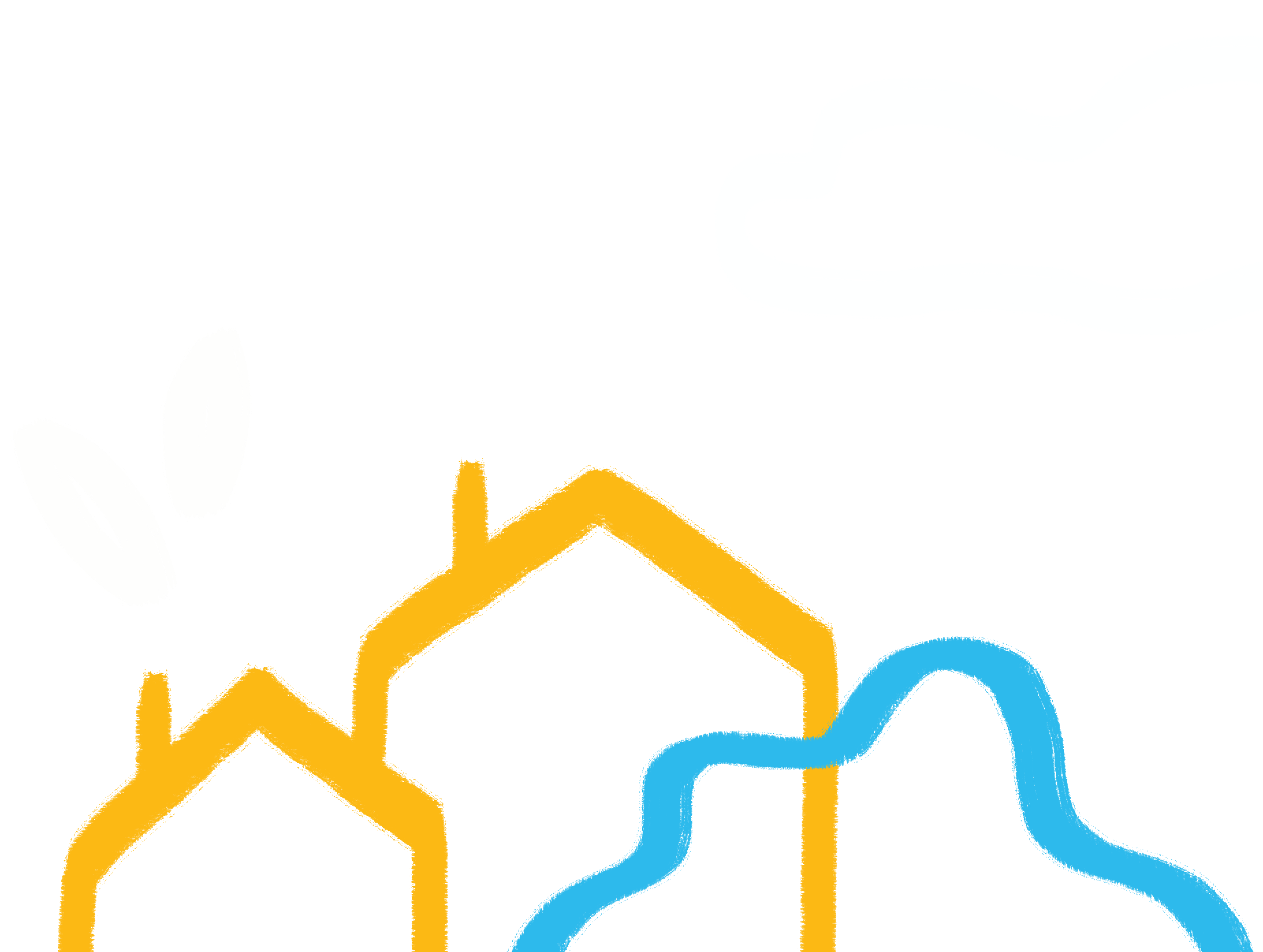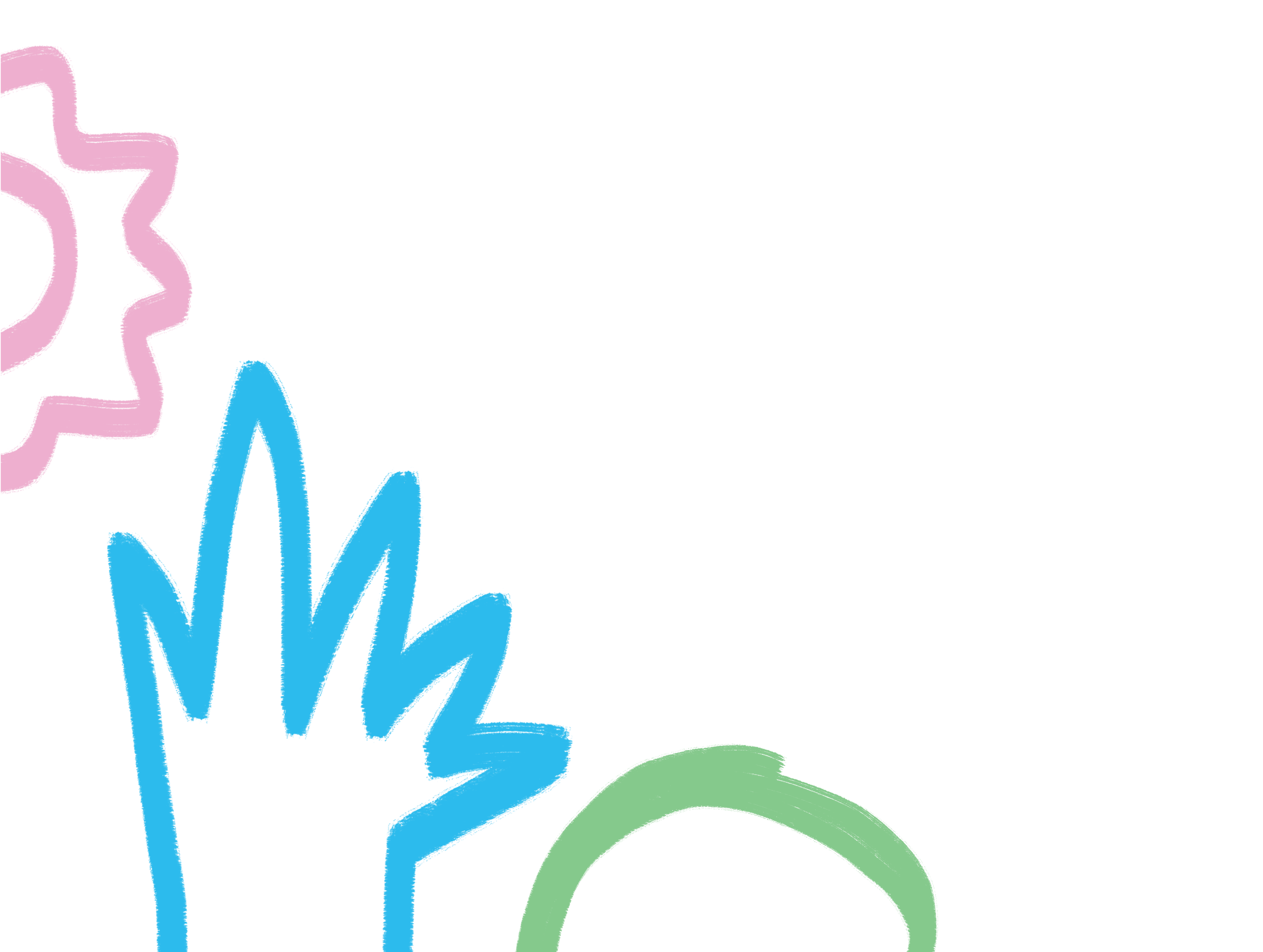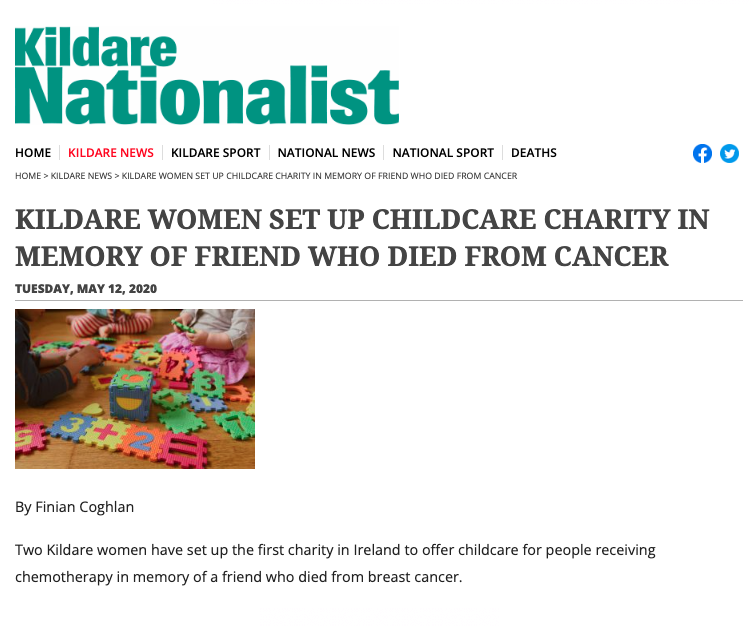 Coverage in the Kildare Nationalist
Two Kildare women have set up the first charity in Ireland to offer childcare for people receiving chemotherapy in memory of a friend who died from breast cancer.
"Community Cancer Caregivers (CCC) provide no-cost relief childcare to families dealing with a cancer diagnosis," explained Deborah Hall, who has started the CCC with Donna Phelan this week in memory of Suzanne Holligan, who died on 19 August last year.
"We're starting in north Kildare. I'm based in Celbridge, and Donna is in Maynooth," she explained.
"It's a first in Ireland and the service hope is to relieve some of the financial strain on families during this difficult time," she continued.
"A family can sometimes find it hard to find childcare for every chemotherapy appointment or hospital visit when the treatment can spread over months or even years," she said.
"We can provide childcare in our homes, or in the parent's home if they prefer, and we can organize things like picking up from school as well," said Deborah.
"If we have a client in an area, we hope to match them with a volunteer in their area," she added.
"A big thing for us is confidentiality. When my friend died, she didn't want anyone to know, and a lot of people are like that. People want the help, but don't want the whole community to know," she explained.
CCC hope to have 20 volunteers in the locality trained up by the end of 2020, and to increase this to 35 by the end of 2021.
All volunteers will be garda-vetted, and receive TUSLA training in childcare, first aid and health and safety.
The reason they are only now seeking publicity is that under charity law, an organization "cannot promote or advertise" while awaiting a charity number from Revenue.
"That came this week, and we are now starting to train our first volunteers, said Deborah.
Their operational model is to train local volunteers from the community "and we'll have a framework in place that another community can take this model and implement it in their locality".
"There was great interest in other communities, but we had to pick our starting point, and north Kildare is big enough to tackle," said Deborah.
Unsurprisingly, the major start-up cost was insurance.
"We got tons of support when we started going around with this to other charities, but they all said 'you'll never get insurance'," she revealed.
"To be honest, we struggled to get an insurer, but we finally got one," she said.
A quote for €7,000 for the first year has to be met "but we're fundraising for this".
Anyone wanting to make an offering to this very worthwhile charity can do so at idonate.ie/CCCNorthKildarestartup